Referral Program
AstroProxy has developed the most profitable Affiliate Program for you. It is a lifetime Revenue Share. You'll get 5% commission and more from ALL payments made by your referral partners.
Registration
How does it work?
You offer your friends or clients to register on our website via your personal referral link. Each payment they make will fill up your account. At the beginning you'll get 10% from every sum of money spent by partners you invited on AstroProxy. Then the commission will grow.
E.g., your two trusted partners joined AstroProxy via a referral link you've sent to them. Then they top up their personal accounts for $10 and $100 respectively. You get $1 and $10 as a commission.
Why is the AstroProxy referral program so profitable?
Our referral program is based on three principles:
Revenue share, that guarantees you lifetime commissions from every payment your referral partners make on AstroProxy web page
Dynamic commissioning, that rises your income due to the growing number of users and companies invited via your personal link
Promo code for a discount, that you get after a month of our cooperation. The more successful your referral network is, the more favorable terms we offer.
The more users you invite, the more money you'll make. Use our referral program as a part of your passive income strategy!
Commission rates
5% — up to 10 referral partners
10% — 10-15 referral partners inclusively
12% — 15+ referral partners
You get paid with direct transactions to your deposit. Use it to order new proxy ports, or withdraw money
Attention! Only active users are considered as participants of our affiliate program. Active user is the one who topped up a personal account at our site at least once. If your "referrals" have signed up on our site via your personal link, but have not made a single payment, they are not considered members of the referral network. The commission percentage remains the same.
How do I get a referral link?
Your personal affiliate link is generated automatically after you sign up. The link is available in your Personal Area. Click the "Referral program" button on the left. Share your referral link, and get a commission with each other's payment with a lifetime guarantee.
How to earn more with AstroProxy?
Share your personal referral link as much as possible:
Add the link to your webpage
Use it as a signature in online chats and forums
Share it through email. Use a template we offer, or create your own
Post a banner on your web site, in social media networks etc. Download our promo materials here.
How do I become a partner?
It's easy! We're always in search of ways to extend a partnership network. Does your website promote proxies? Or do you develop a proxy-based software? Let's exchange advertisement banners for mutual benefit. Contact us via Facebook, Telegram, e-mail, WhatsApp, or VK. We offer a personalized support experience for everyone.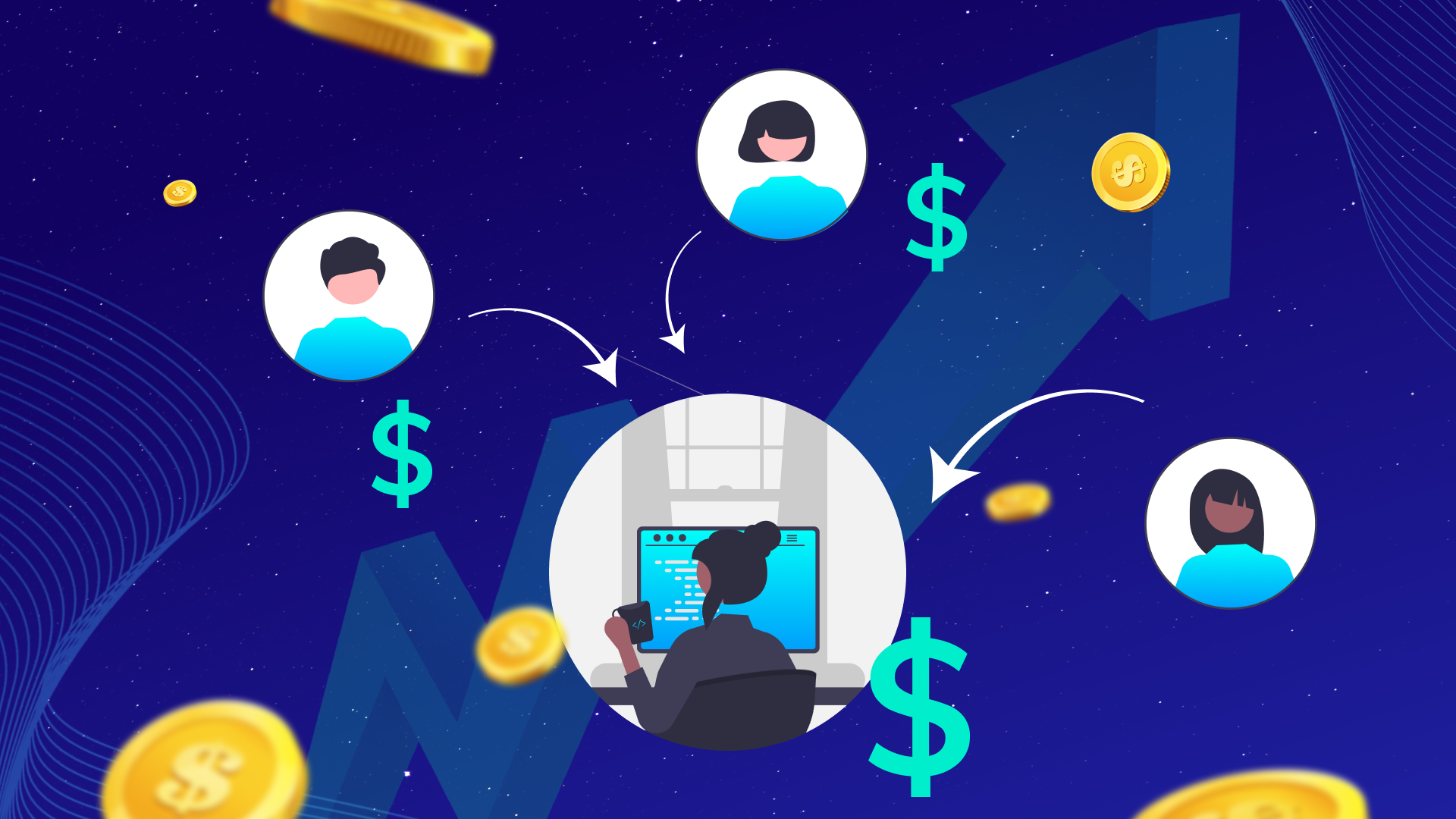 AstroProxy TOP 10 strengths
Flexible rates and reasonable pricing
Instant access to the whole pool of IPs
HTTP(S) and SOCKS compatibility
Dynamic proxies with rotating IPs
VPN-ready proxies
Maximum customization
User-friendly and simple interface
Fast problem solving
Geolocation 100+ countries
Lifetime RevShare referral program